Consultancy
FREYR Project Results
By Laurens Tijsseling
We have had the pleasure to work with the incredible team at FREYR to conduct a gate-to-gate study on the use phase of lithium iron phosphate (LFP) batteries using life cycle thinking. We were asked to provide FREYR with a calculation of LFP battery packs (use phase) and the potential carbon dioxide (CO₂) emissions abatement in each market segment and geography (Europe and United States). The market segments investigated include passenger electric vehicles (EV), electric trucks (e-trucks) and energy storage systems for grid-scale stationary applications (ESS).
Download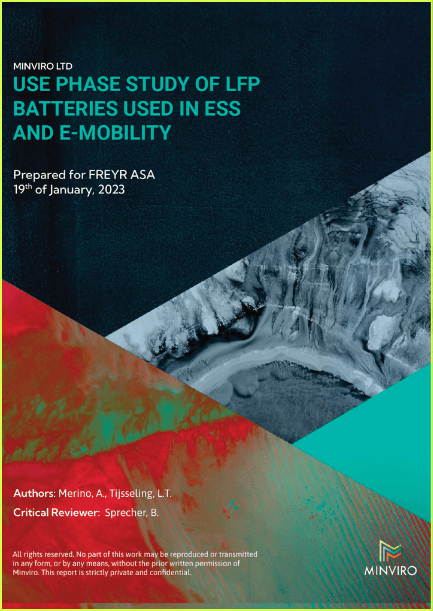 The outline
The report from Minviro
The LCA supports FREYR in quantifying the environmental value proposition of their cells.

LCA report focused on production and comparison.
download
Get access today
Fill in the form below
Download