resources
Our intelligence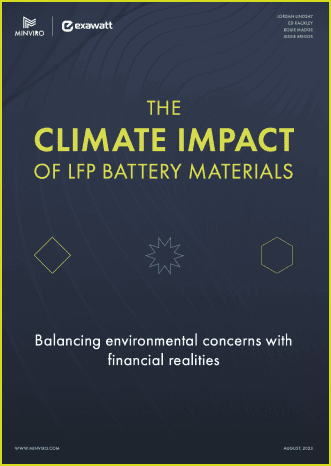 White paper on LFP batteries
In this study, Minviro and Exawatt have combined their expertise to analyse the future landscape of global LFP production from an environmental sustainability and cost perspective, respectively. Armed with the combined power of our modelling, we investigate the true potential of non-nickel-based cathodes as globally competitive commercialised products.
Explore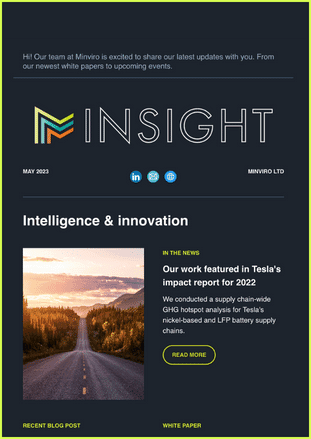 Stay up-to-date on all things Minviro
Follow us on our journey
Follow us on Social Media
Following us on social media provides a unique opportunity to stay updated on the latest trends, insights, and exclusive content that you won't find anywhere else. We pride ourselves on delivering valuable information, tips, and engaging content tailored to our audience's interests.
Want to collaborate with us?
Thought leadership
Reach out to us if you want to have a representative from Minviro speak at your event
Contact us
Science-communication
Reach out to us if you are interested in collaborating on scientific content
Contact us